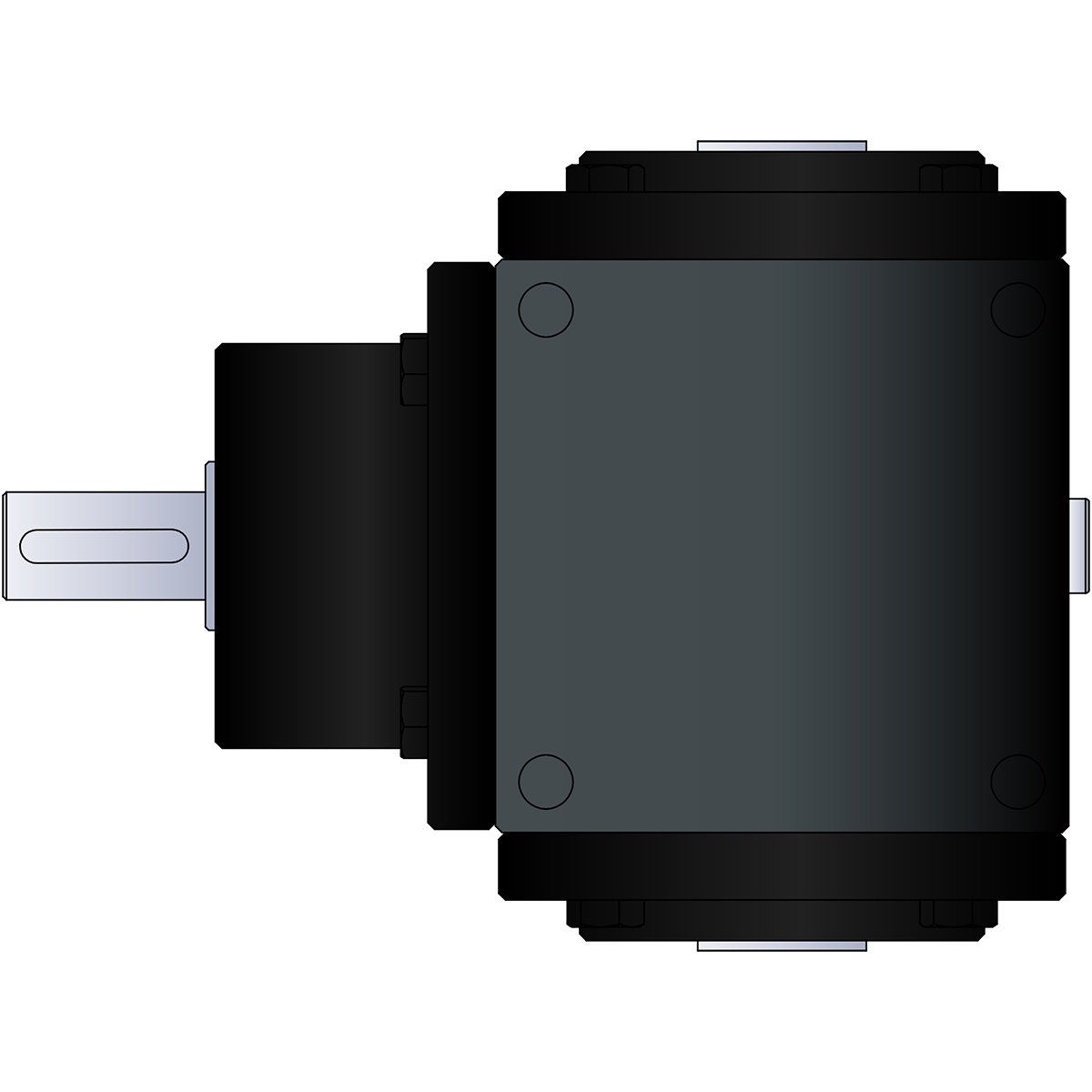 TECHNICIAL SPECIFICATIONS
• Maximum torque : 250 Nm (1500 rpm için)
• Housing Material : GGG-40 Casting
• Possibility of mounting from all surfaces
• Case hardened Spiral bevel gear
• Low gear backlash
ACCESSORIES
• Two , three , four output shafts
• Motor mounting flange
• Avaible ratio : 1/1 – 1/2 – 1/3
• Protection bellow
• Stainless steel output shaft
Bevel Gearbox : MecMot Bevel Gearboxes provide the transmission of the movement taken from the motor by turning 90 degrees with the spiral bevel gear system.
Case-hardened and ground gears can give high torque with small bodies.
Due to to its body, all surfaces of which are machined, it provides easy assembly.
With its 6 different body structures, it provides the opportunity to work in the torque range from 10 Nm to 2000 Nm.